Thinking of the meaning of time and waiting, and how to make waiting a meaningful experience rather than a waste of time - has led me to the creation of labyrinths.
Engaging with a labyrinth takes time, it is a journey to one's center and is both soothing and calming.
My labyrinths, which have evolved from gardens and flower mandalas, are maps. Their paths weave along landscapes of patterns, figurative details, foliage and fields of color. Seen at a distance, they form a whole while close up, they reveal a multitude of images.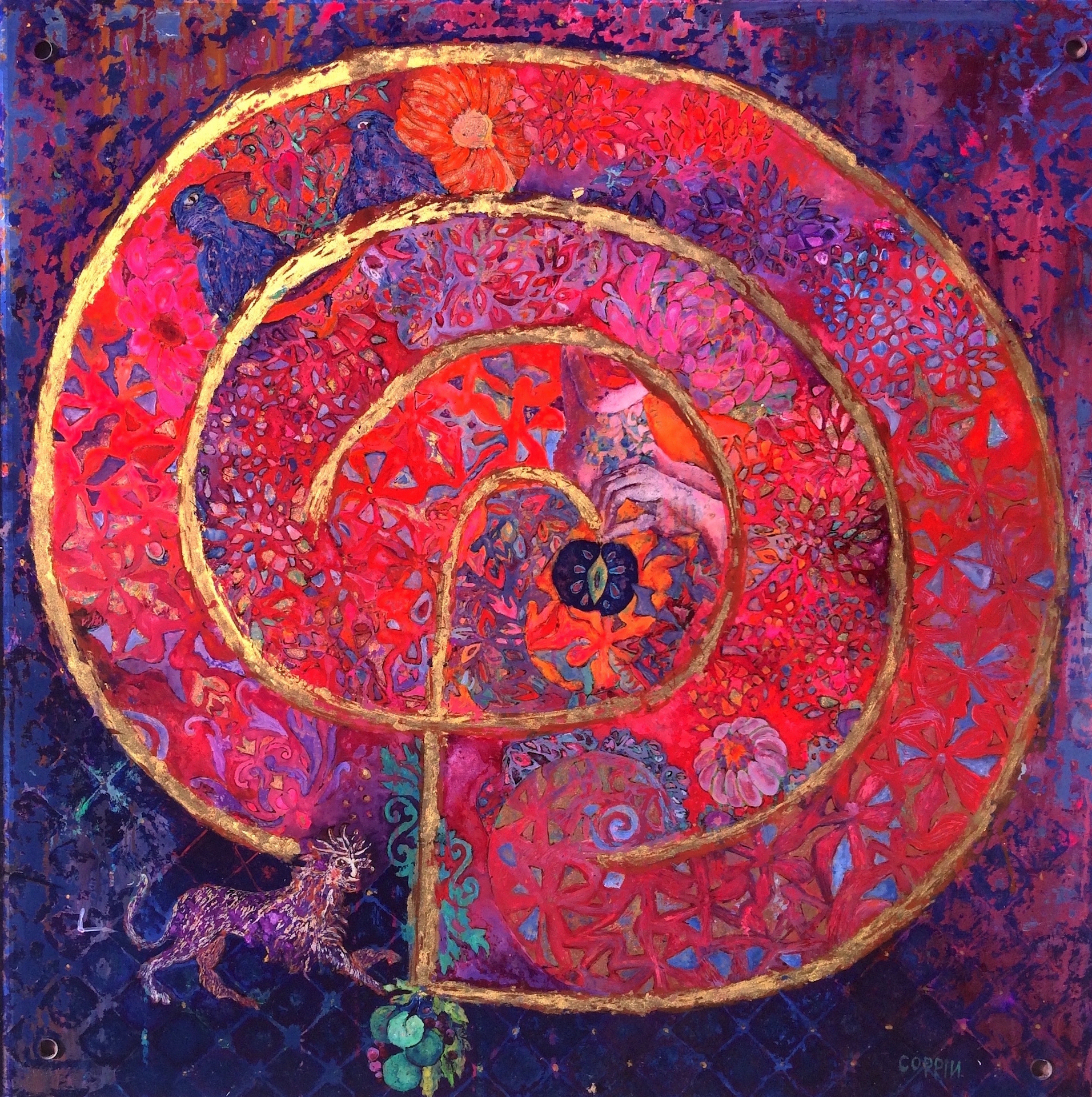 Labyrinth I -fabric of time
labyrinth II -find your star